Fall Feline Festival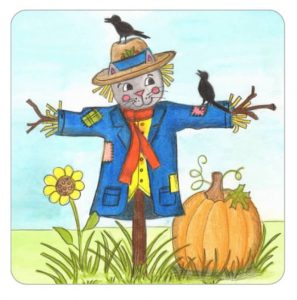 Cat Show
14 Rings – 11 AB/3 SP PLUS *** 2 Congress ***
180 cat limit (subject to change per Covid-restrictions at closing date)
October 3 & 4, 2020
Simpsonville Activity & Senior Center
310 W Curtis St
Simpsonville, SC 29681
This facility is air conditioned/heated and handicap accessible with free parking.
Professional Pet Photographer: Judy Pristash
www.judypristashphotos.com
Show Hours: 9 am to Done both Saturday and Sunday
SHOW IS CLOSED TO THE PUBLIC

. Only registered exhibitors, judges, show support &registered exhibitor companions allowed in the show hall.
FACE MASKS ARE REQUIRED. Face masks require to be worn by everyone who enters the facility with a zero-tolerance policy.
Show hall configuration will support 6' distancing.
Temperature checks for all before entry into the building.
BRING YOUR OWN FOOD AND DRINKS. The show will break for 45 minutes, all rings, each day. (Lunch provided to judges, clerks, stewards)
Only Exhibitors will be allowed to vend and must be registered and paid in advance. The show photographer is exempt from exhibiting and will have a private room set up
TICA JUDGES
Saturday, October 3, 2020

Sunday, October 4, 2020

Robin Hig gins (AB)
Stephanie Smith (SP)
Barbara Ray (AB)
Laurie Patton (AB)
Barbara Ray (SP)
Clint Knapp (AB)
Debbie Lopeman (AB)
Jamie Christian (AB)
Chris Unangst (AB)
Nikki Crandall-Seibert (AB)
Lisa Dickie (AB)
Angela Sherzer (SP)
Rene Knapp (AB)
AB Cat Congress – Chris Unangst
Stephanie Smith (AB)
AB Alter Congress – Laurie Patton
ENTRY FEES:
ONE-DAY ENTRY
TWO-DAY ENTRY
1 entry (1 double)
$100
$125
2 entries (1 double)
$150
$195
3 entries (2 doubles)
$200
$285
4 entries (2 doubles)
$250
$360
5 entries (3 doubles)
$300
$430
6 entries (3 doubles)
$350
$490
JE Entries* (1 double)
$85
$85
*Must be owned/co-owned & shown by JE
| | |
| --- | --- |
| Wire Cages (available upon request) | $25 |
| Groom/Sales/Exhibition (1 double space) | $50 |
| End of row (non-handicapped) | $30 |
| Electronic marked catalog | $10 |
| Ring Sponsorships | $20 |
| All Ring Sponsorships | $100 |
| Catalog Ad | $10 |
| Catalog Ad – Page | $100 |
| Catalog Ad – ½ Page | $50 |
Closing date: 10:00 pm Central, Sunday, September 27, 2020. NO LATE ENTRIES
CLERKS & STEWARDS:
Please contact the entry clerk if you are available. Preference given to TICA licensed ring and master clerks. Do not deduct your clerking or steward fees from your entries. Clerk pay is $50/day or $120 if clerk for both days. Stewards are paid $25/day or $60 if steward for both days. Clerks are welcomed/encouraged to fill both roles and will be appropriately compensated. Lunch will be provided for the day(s) of service.
Show Information:
Check-in: Saturday 7:30-8:30 am
Show Hours: 9 am to Done on Saturday and Sunday. Judging will begin promptly at 9am for the Saturday and Sunday sessions.
Do not show up prior to 7:30 – You will not be permitted to enter
Hotel Info: La Quinta Inn & Suites by Wyndham Greenville Haywood, 65 W Orchard Park Dr, Greenville, SC 29615. Phone (864) 233-8018. Block pricing available – $84, plus taxes, no pet fee, breakfast included (this assumes the hotel is permitted to serve breakfast at the time of the show). The hotel does have an airport shuttle, hours are limited and may not be available due to COVID. Please mention TICA Time when making reservations. Reservations must be received by September 17, 2020.
Transportation: Airport: Greenville-Spartanburg International Airport (GSP), served by Allegiant, American Airlines, Delta Airlines, Southwest, and United Airlines. There is a shuttle service from hotel to the airport, hours are limited, check with hotel.
SHOW DETAILS: This is a Non-Vetted show. TICA Standing Rule 205.3-205.3.5: Any cat/kitten showing signs of illness, parasites, or fungus will be escorted from the Show Hall. All entries should be vaccinated against feline viral rhinotracheitis, calicivirus, and feline enteritis. All entries should test negative for feline leukemia and feline AIDS. Any cat or kitten from a house or cattery where there has been fungus or any infectious or contagious illness within 21 days prior to the first day of the show is ineligible for competition. South Carolina law requires that all domesticated animals over the age of four (4) months be vaccinated against Rabies within the last 12 months or 3 years with appropriate 3 year vaccination (proof of vaccination must be produced if asked by Show Management). TICA Show Rules require all claws (front AND back) be clipped prior to benching. Cats pregnant, or lactating will be disqualified. Cats may NOT be kept in the show hall overnight.
Benching & Supplies: Double cage size is 44″L x 22″W x 22″H. All cages must be covered on the sides and top. You may want to bring a rug, blanket, etc. for the bottom of the cage and other items to help your cat feel more comfortable. No more than one adult cat or 2 kittens are allowed per single cage. You will need to bring litter pan(s), food/water bowls, and food. Litter will be provided.
AWARDS: Awards will be awarded in accordance with TICA Show Rules. This show is scored for TICA Regional and International awards.
Show Terms & Conditions:
Entry Fees: All entry and miscellaneous fees are due and payable to Its TICA Time within 72 hours of submission of entry. By entering the show, you agree to pay ALL fees, whether you attend the show or bench any cats/kittens. Regardless of the date of entry, ALL fees must be paid or postmarked prior to the closing date of the show (September 27, 2020). No payments will be accepted at check-in UNLESS approved IN ADVANCE by show management. Approved payments at check-in must be made IN CASH ONLY.
Money orders and personal checks must be made payable to It's TICA Time and mailed to c/o Donna Maddox, 806 Bordeaux Ct, Ballwin, MO 63011. Payments made to PayPal© should be made to itsticatime@aol.com Returned payments will incur a $50 fee.
NO REFUNDS! Once an entry or service has been received, only substitutions may be made. Withdrawal from the show does not entitle the entrant to a refund of any kind and any excess payment will be considered a donation to the show
Registration: With the exception of cats/kittens competing in the Preliminary New Breed, Advanced New Breed and New Traits classes, registration with TICA is not required to compete in the cat/kitten's first show, but is required for all TICA titles and scoring after the first TICA show.
Household Pets: Household pets eight (8) months of age and older MUST be spayed/neutered. Declawed cats are acceptable entries in the Household Pet Division due to the large number of HHPs that are declawed, rescue pet cats.
Kittens: Kittens entered the show MUST be at least four (4) months of age, but less than eight (8) months of age on the first date of the show (October 3, 2020). TICA Show Rule 23.8.1: No kitten under the age of three (3) months of age is permitted in the show hall under any circumstance. Proof of age and TICA litter registration must be available
Cats for Sale: Sales spaces will be available to exhibitors ONLY and must be owned by the same, paid exhibitor. Kittens must be three (3) calendar months of age. Proof of age must be provided, upon request of the Show Manager. No cats/kittens may be confined to carriers during the show hours. Any exhibitor disregarding these rules will be asked to leave the show.
Show Rules: TICA show rules will be strictly enforced. By entering this show, ALL exhibitors agree to abide by the decisions of the judges and Show Committee. Official show rules, registration information and forms can be obtained from TICA, P. O. Box 2684, Harlingen, TX 78551, or online at www.tica.org.
Liability: TICA Show Rules 29.1.1.2: The Show Management shall take all reasonable care of cats, carriers, and other personal property of exhibitors, however, it is expressly stipulated that neither the Show Management, nor any member of the club, sponsor of the show, the Simpsonville Activity and Senior Center, nor TICA and its officers can be held liable for the loss of, or accident to the cats, carriers, or other personal property of any exhibitor. Neither the It's TICA Time Cat Club , Simpsonville Activity and Senior Center, nor TICA may be held liable for loss, theft or damage to animals or personal property of exhibitors or their guests. Additionally, Its TICA Time Cat Club will not be held liable for exhibitor transportation costs in the event of cancellation, trip insurance for airfare is recommended. Entry fees will be refunded if show is cancelled. Club reserves the right to change judging line up as needed.